Expand the
potential

of your historical treasure and

express

all and more the art wants to say.
You can break the space-time constraints, creating the perfect storytelling of your museum thanks to a multimedia platform, enriched with an Artificial Intelligence engine that manage tastes and interests of your visitors. You can satisfy the guests' curiosity showing details in Augmented Reality or 360° video based on their proximity to a specific piece of art.
Develop applications for smartphones and tablets and create a digital reality rich of information and details for your customers: guide them through custom itineraries, show them old paintings and buildings, play operas and concerts as a music arena.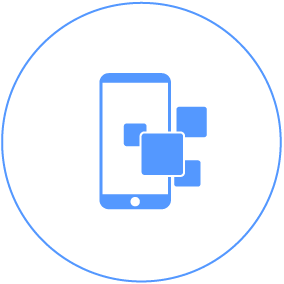 Guide and direct visitors to the most interesting areas of your museum or exposition area through a custom application that can be available on smartphones or on touch points placed in your locations.
Geolocalize works of art and historical buildings, then maps in your app will give detailed directions to users based on their GPS position. Indoor maps can be added to outdoor ones to give a continual path to users.
INTERACTIVE POINT OF INTEREST
After the points of interest mapping, it is possible to place beacons to make them interactive places. Beacons, thanks to XuniPlay, notify the real proximity to the near users who have the app on their mobiles.
With a specific feature, called Itineraries, it is possible to create paths dedicated to users following their preferences.
AN UNLIMITED MULTIMEDIA GALLERY IN YOUR POCKET
The XuniPlay Digital Asset Manager can be a cloud storage with profiled and secure access. All the multimedia contents, useful for XuniPlay Dooh and XuniPlay Video, are stored in here; its reliability and flexibility make it the best manager of huge amount of data.
The dynamic contents metadating allows a detailed elements categorization based on their use, type, size, format, sources, and so on.
Your
Museum

as a time machine
Mantova App
See Case
Amplify

the perception of your visit with the digital
Fico Eataly World
See Case
Discover more
Success Cases