Innovation

to increase


sales

and enhance the

brand awareness
Custom communication, 360° effects, in-store radio, coordinated monitors, captivating shows, tailored digital ideas, promotional games are the ideal options for creating the store of the future and inviting or meeting again your customers in your reality, taking advantage of the latest technologies.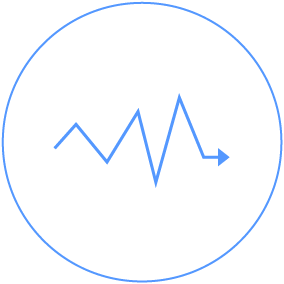 Customer monitoring & Audience analytics
Indoor/Outdoor Digital Signage & In-Store radio
A customized toolkit for your phygital store
DIGITAL SIGNAGE CIRCUIT AND INTERACTIVE SHOP WINDOWS
Touch monitors, displays, store interior design, shop windows interact with your audience and create an immersive environment by giving information about brand, products, goods, and services you provide.
With XuniPlay Dooh, you can manage all the digital points from a unique control panel, simplifying the communications activities.
IMMERSIVE EXPERIENCE WITH AUGMENTED REALITY
The Augmented Reality is an immersive and engaging technology for your business and customers. It interconnects services and information for new and fulfilling in-store and purchase experiences.
The AR technology can address and guide your audience to your store and, through custom applications, people can see the products catalog, try clothes virtually, share the different looks on social networks, and more.
LOYALTIES AND COUPONING 
IN STORE
Store and products can interact with customers. Getting near to goods, people can receive information about material, availability, booking possibility, wish list, delivery, and more. With customized mobile applications, it is possible to send virtual promotional coupons in real-time, creating loyalty campaigns.
XuniPlay Dooh is able to manage all this! Plan your notifications by following users' preferences and profiles.
Thanks to the integration with Advooh Reckon, XuniPlay Dooh can collect data and provide reports about customers' behavior, presence in-store, and more, in compliance with the GDPR.
Through the data analysis, it is possible to adopt a strategic product placement plan, personalize in-store welcome messages, and dedicate special contents to specific audiences.
Your store becomes the audience's influencer through dynamic shows composed of a targeted communication and offering.
britghten your store up

with surprising digital signage
TIM Flagship Store
See Case
Amaze

your customers' shopping experience
Kiko Milano
See Case
A showroom
experience

2.0
Arneg Showroom
See Case
Discover more
Success Cases