depends
Hazzard

advertising campaign
---
Last July 6th, we collaborated with Clear Channel Italia and Ogilvy for the relaunch of the famous TV show Hazzard on Spike Tv Isaac Afterbus.
The customer, the TV channel Spike Tv, thought of a great promotion by engaging people directly. We broadcasted a quiz about Hazzard on a digital and touch point in the city center of Milan; people around it could play and get the answers in real-time 예스맨 다운로드.
The reward? An exciting drive on General Lee car.
---
Learn more (case study)
---
From Il Sole 24 Ore, Aug 24th 2018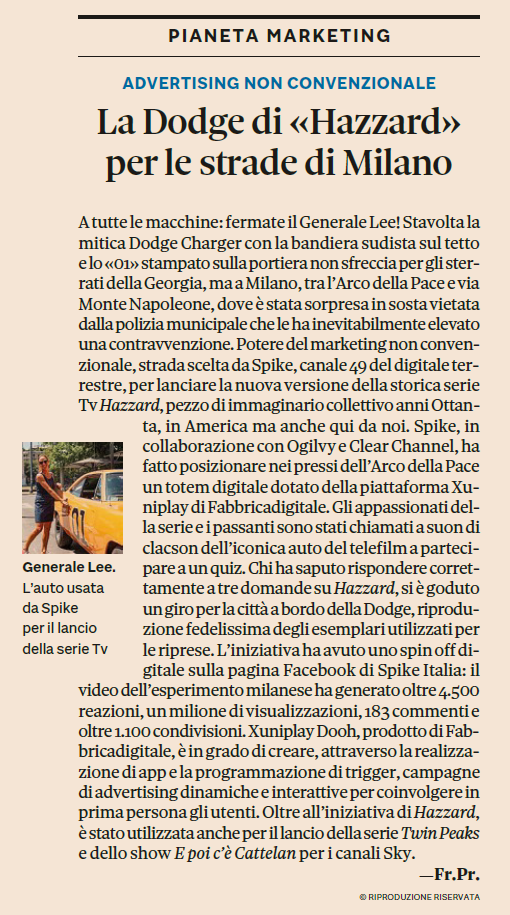 Other articles from Italian news websites: