Aero Service for Lloyds Pharmacy
Aero Service, the leading Italian advertising agency in retail, has adopted XuniPlay ADV for Lloyds Pharmacy dooh network in Italy (Admenta Italia Group).
The 140 Lloyds pharmacies, distributed throughout Italy, are part of one of the most interesting digital out of home networks in retail sector for the advertising market.
The goal is to transform shop windows into spaces dedicated to digital advertising and XuniPlay ADV guarantees all possible sales methods: "traditional" digital campaigns, programmatic campaigns and hybrid planning ways, all through a single management console and thanks to the native integration with Pladway, the Italian full-stack dedicated to programmatic adv for digital out of home.
The intuition of the digital transformation of Lloyds Pharmacy network, the solidity and digital vision of Aero Service together with the multiple possibilities offered by XuniPlay ADV make the world of digital out of home advertising richer and successful.
Customer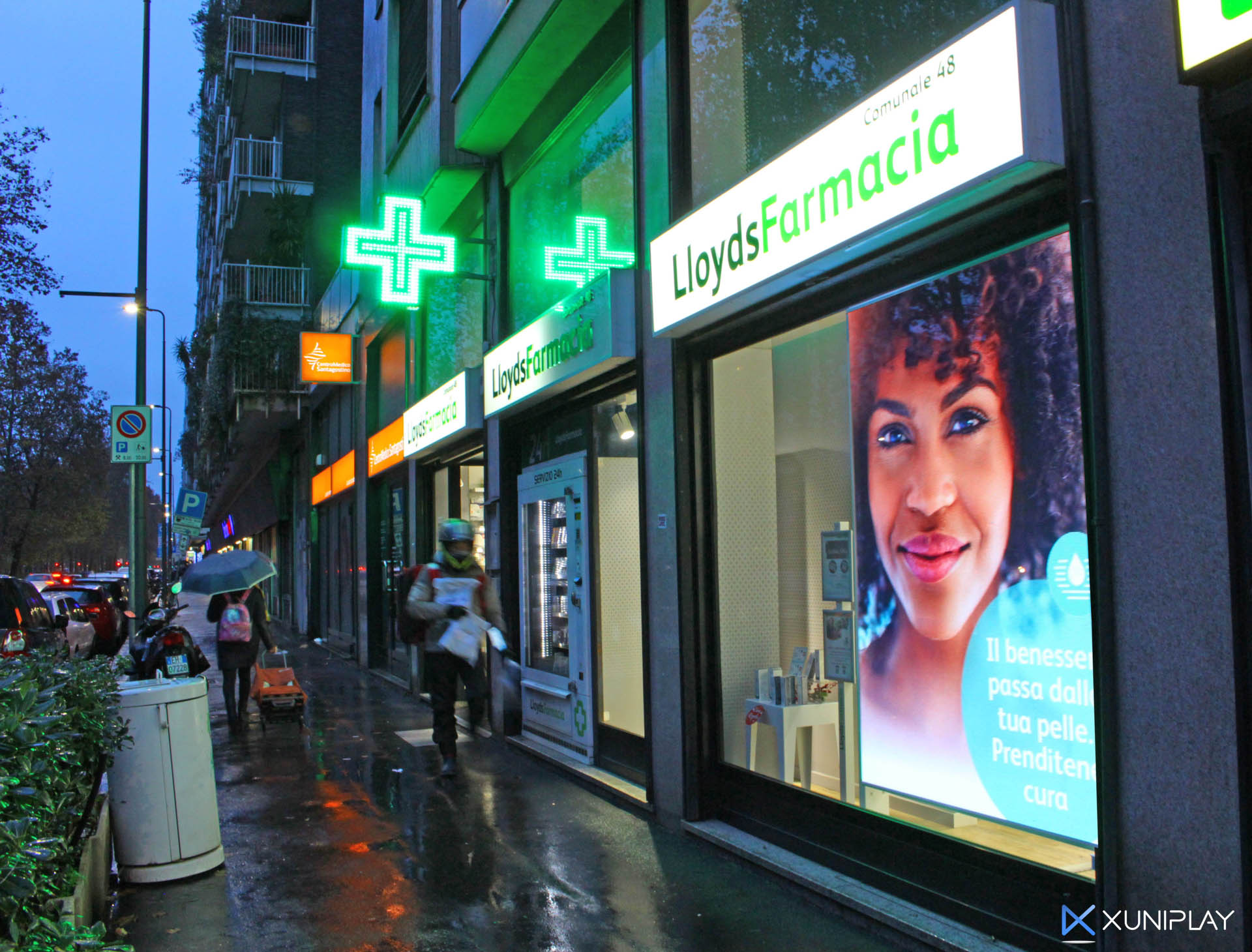 Discover more

Success Case